Organized Chaos: An Exhibition by the Modern Impressionist Artist Ryan Spiritas
July  2016   Dallas/Fort Worth
Fort Worth, Texas – June 2016:  The exquisite work of artist Ryan Spiritas will be on exhibition and available for acquisition at the venerable Milan Gallery in Fort Worth, Texas from July 14th through July 31st, 2016.  The exhibition is a rare glimpse into the mind of one of Fort Worth's most creative and innovative new artists.
Spiritas is a modern contemporary expressionist whose artistic style emotes a refreshing, yet twisted, portrayal of the 21st-century avant-garde through an exploitation of color. Many of his works are like views through a cacophonous lens of dysfunction that exists in his subconscious mind. As such, his pieces reflect the accumulated memories and experiences that have lingered in his head for many years with no way to escape. Spiritas, who describes himself as "strangely productive" strives to promote an irrational juxtaposition of imaginatively drawn images that direct the viewer into the world of daydreaming, yet contrast with random dark deliberations that still give a lighthearted feel to his creations.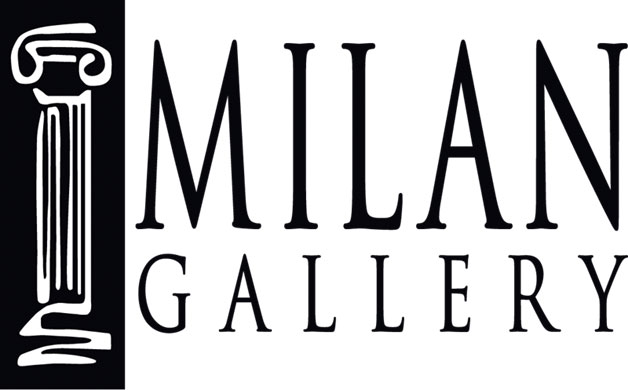 Two Special Appearances by Artist Ryan Spiritas will take place at the gallery:
Where
Milan Gallery
505 Houston St,
Fort Worth, TX 76102
When:
Receptions with Ryan Spiritas
Friday, July 15th, 2016 from 6-9 pm
Saturday July 16th, 2016 from 1-3 pm
COMPLIMENTARY TO THE PUBLIC – RSVP'S REQUIRED

For more information, visit www.milangallery.com or call 817-338-4278 to RSVP.
Previews Begin Thursday, July 14th 2016
All Images:  Copyright © Ryan Spiritas – All Rights Reserved
MEDIA INTERVIEWS are coordinated by:
Allison Zucker-Perelman, Relevant Communications,
561.715.9525   allison@relevantcommunications.net
A full biography, b-roll, video clips and high resolution 300 dpi photography are available upon request @ allison@relevantcommunications.net
Past Exhibitions
The MAC, Dallas, Texas (2014 & 2015)
The Kessler Theater, Dallas, Texas – Charity Fund Raiser for State Representative, Texas, Eric Johnson (2015)
Aurora 2015: The Art of Light Video & Sound, Dallas, Texas (2015)
The Kessler Theater, Dallas, Texas (2015)
Big Ass Canvass, Austin Texas (2015)
Sales Inquiries
Jason Spiritas
2900 N Fitzhugh Ave
Dallas, Texas 75204-3284
214.244.8788
jason@ryanspiritas.com